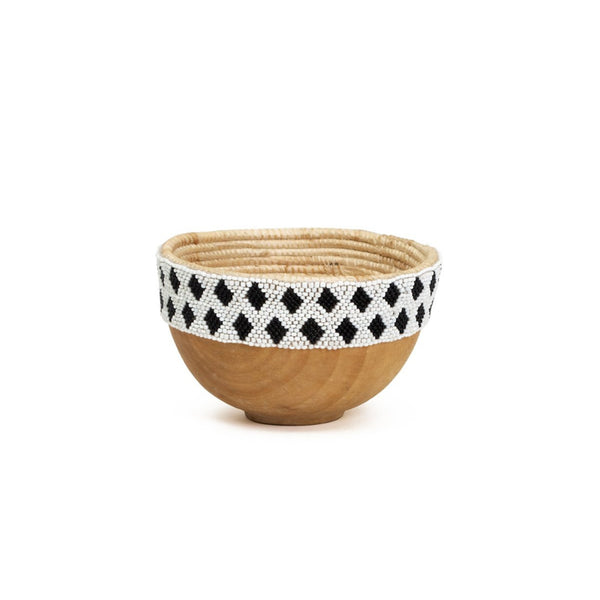 Mitaako Beaded Wooden Bowl
ONLY ONE LEFT
Intricately crafted with timeless tradition, this wood bowl is hand carved and sourced from an artisan in Rwanda who used local wood, papyrus and beads to create this decorative and traditional bowl. 
The down to earth and natural form will make this wooden bowl a unique and globally conscious addition to your home. Use it as a stylish storage solution to hold fruit, herbs, grains, as a serving dish or catch all. 
Country of Origin: Rwanda
Dimensions: Approximately 6" D x 4.5" H

Materials: Olive wood, papyrus & glass beads
Safe to use with food
*All products are made by hand with love and vary slightly in color and size.
Made only in an ethical, fair trade environment. Handwoven by a cooperative of women located in Rwanda, this one of kind piece takes weeks to complete.